This version of product can be activated in
Why you see this? You found a product version which is not allowed to be activated in your country. Try to find this product for different region.
The product region is restricted to:
Global
List of allowed countries for this product version:
Have you played most of the warlike games on the market? Maybe you are a little tired of titles such as Call of Duty or Battlefield? Well, it's time to discover a new franchise and take a deep breath of fresh air.
The most incredible experience for shooter games is multiplayer modes. Thanks to this, you can share amazing moments with your friends or comrades and reach legendary victories. 
In this regard, Insurgency: Sandstorm offers you a huge variety of multiplayer modes, each of them more interesting than the previous one.
You can enjoy several ways of facing an enemy or the opposite team, fighting for the control of certain zones, or getting the major number of kills. Now let's start with the Insurgency: Sandstorm.


Game Information
| | |
| --- | --- |
| Release Date | 12 December 2018 |
| Developer | New World Interactive |
| Publisher | Focus Home Interactive |
| Content Rated | M |
| Game Modes | Multiplayer |
| Player Perspectives | First-person perspective |
| Genre | Multiplayer tactical first-person shooter  |
| Themes | Shooter, tactical |
| Platforms | PC (Microsoft Windows), PlayStation 4,  PlayStation 5, Xbox One, Xbox Series X|S |


What Is Insurgency: Sandstorm?
Insurgency: Sandstorm is a tactical FPS and a team-based video game that focuses on lethal close-quarters combat and objective-oriented multiplayer modes.
As a great sequel, Sandstorm improves mechanics, maps, weapons, including vehicles, destructive artillery, and ammunition. 
Sandstorm offers modern combat where skill is rewarded, and teamwork wins the conflict in the middle of battle.
In general, Sandstorm brings an intense fictional contemporary conflict where war-torn environments are full of dangers and enemies. The game creates an intense atmosphere, putting the horror into realistic combat.
Story and Background
Insurgency: Sandstorm does not pay special attention to its plot, although it is worth mentioning briefly. 
The game takes place in an unnamed region of the Middle East, where two factions are in conflict: "Insurgents" made up of paramilitary groups and "Security," based on various world militaries. 
Beyond this, Insurgency: Sandstorm focuses on the experience of battle, and a deeper plot is not necessary. 
Gameplay and Mechanics
Insurgency: Sandstorm has objective-oriented multiplayer gameplay. This is very realistic, keeping special attention to slow movements and tactical strategy with moments of intensity. Also, it has an emphasis on teamwork.
In this opportunity, you can customize your character through outfits and cosmetics. The game also includes a player progression system, in addition to larger maps and drivable technicals. 
Like its predecessors, most game modes do not include instant respawns. When you die in battle, you must wait for your team to complete an objective to respawn.
You can also choose from eight classes with varying armaments: Rifleman, Breacher, Advisor, Demolitions, Marksman, Gunner, Observer, and Commander. 
Besides, you can improve and modify your weapons with attachments such as laser sights, muzzle, suppressors, weapons sights, bipods, foregrips, etc. You can also change your armor and carrier, which affects your available ammunition and survivability. 
In the context of battle, an Insurgent can call a drone strike, a rocket artillery, or an IED drone to attack enemies. On the other hand, Security might call for close air support to attack visible enemies in a circle area. 
Versus
Push

. The attacking team must capture some objectives in sequential order. The defender team must protect objectives from the first team.

Firefight

. Two teams fight for the control of three objectives. 

Frontline

. Two teams must capture different objectives one by one and destroy the enemy cache. While you're trying to capture the objectives, you must defend your own at the same time.

Domination

. Similar to Firefight, but the objectives can be captured in any order at any time. 

Ambush

. The defender team must protect a VIP player and escort them to an extraction point. The attacking team must kill the VIP player.
Co-Op
Checkpoint

. Similar to push, you and your team must capture enemy objectives as they advance across the map. After capturing enemy objectives, a counterattack may occur. You and your team must defend the objectives. 

Hardcore checkpoint

. Same as above but with slower movement, limited equipment, no player marks. Moreover, players lose the equipped loadout upon death. 

Outpost

. You must defend an objective from seven waves of enemies. Every two waves, a special wave of enemies appears. If you lose an objective, you're pushed to a different objective.

Survival

. You must capture objectives across the map while fighting enemies. You start the challenge only equipped with a pistol. The task is to repel a long enemy attack to allow a helicopter to extract the players. 
Hardware Requirements
System requirements minimum: 
Operating System OS:

Windows 7/8/10 (64 bits).

Processor:

Intel Core i5-4440 (3.10GHz)/AMD FX-6300 (3.50GHz).

Memory:

8 GB RAM.

Graphics:

NVIDIA GeForce GTX 760

/AMD Radeon HD 7970.

DirectX: Version 11.

Storage: 40 GB available space.
Recommended system requirements:
Operating System OS:

Windows 7/8/10 (64 bits).

Processor:

Intel Core i7-8700 (3.20GHz)/AMD Ryzen 7 2700 (3.20GHz).

Memory:

16 GB RAM.

Graphics:

NVIDIA GeForce GTX 980

/AMD Radeon R9 390X.

DirectX: Version 11.

Storage: 40 GB available space.

Additional Notes: SSD is recommended.
Key Features
Sequel to th

e Indie Breakout FPS Insurgency. Sandstorm is an improved, expanded, and bigger version of the old recipe.

New weapons and character customization

with

diverse sets

of clothing, uniforms, accessories,

to expand your battle-hardiness.

HDR audio putting special attention to voice-chat for realistic teamwork, and heart-pouding ambient audio to bring you into war-torn environments.

Peek around corners, tactically breach doorways, use smoke to cover your team's advance, and call in air support. 

Engage enemies with vehicle-mounted machine guns.

Battle in extensive maps in up to 16 versus 16 player game modes, or eight player co-operative against AI. 
Why Prefer RoyalCDKey to Purchase Insurgency Sandstorm Steam Key?
At RoyalCDKeys, we believe that gamers should have the right to get any Origin Key, Steam CD key, or codes of other platforms without spending a fortune. Thus, we are working hard to guarantee the best prices among third-party sellers.
What is more, our loyal customers receive regular discount codes. This way, you can enjoy the best deals regarding your favorite titles. Compared to the prices in the official stores, this feels like getting virtually a free game!
Aside from the prices, our dedicated fraud prevention systems ensure safe transactions, keeping your payment details, money, and personal information secure. 
Keep in mind that while purchasing a digital code, you don't have to worry about delivery time or any extra shipping costs. You'll receive your game code as soon as the transaction is completed.
Feel free to select the currency and payment methods of your choice.  Join the RoyalCDKeys community to discover the top trending games at affordable prices!
Activation Details
To activate Insurgency Sandstorm, please just follow the instructions we leave below.
Head to Steam site and download the Steam client.
Open the client and create, sign or login to your Steam account. 

Click the

'Add a Game

' menu located in the bottom left corner of the screen.
Now select 'Activate a Product on Steam.'
Follow the instructions below.
Once you have entered the Steam

CD Key, the game will be added to your library. 
Note. Please read the store description about any language or region restrictions.
Customer Reviews
Write a Review
Ask a Question
Filter Reviews:
game
shooting
friends
stuff
environment
Counter Strike
shelf
developers
series
elements
11/01/2022
Charles M.

Romania
key was good
Rapid delivery!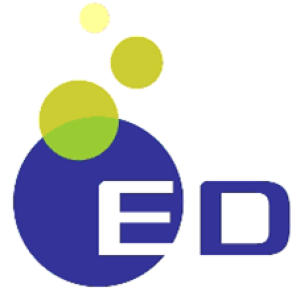 WW
11/01/2022
William W.

Romania
Good game. key was ok
I really enjoyed this title, although it isn't your simple gaming experience. You need some skill to get over the hoops that developers prepared for you. For me, it was all worth it as it made the whole experience even more fun to enjoy. It was, in some ways, a bit toxic environment, but in the end - I had a lot of fun playing this game and can safely say that it is worth recommending. There is a lot of fun customizables and the shooting is really realistic as well! Very nice title!
11/01/2022
Tommy L.

Romania
Cool game
If counter strike would be released today it would be this game. So yah, it's cool, I guess. Probably not the most wonderful stuff you'll ever seen but it's a solid game and it's saying much in this climate. It is really fun to play, especially if you have a pack of friends to play with. I enjoyed it a lot and got hooked on it for a bit. It isn't the best game you'll play this year, but it's a game you'll play, instead of just putting it on the shelf all the time for a good time, so you know - get it on!
11/01/2022
elijah t.

Romania
good game
If you want to check out some tactical shooting that is similar to Counter Strike and isn't a plain and simple copy - Insurgency is your guy. I've had a lot of fond memories of it and never thought that some day I'd betray the 1.6 community, but here we are. And I am not ashamed of it. It is a really good game, with great shooting mechanics and even better tactical elements. It'll probably take some time for you to get acquainted with everything, but I feel like it really isn't as hard entry as it was back in the day for CS. Worth playing overall. 10/10!
11/01/2022
Jaal M.

Romania
Best game eveeer
The king is back! The metaphorical king of course. This game is probably one of the most satisfying games I've played since Counter Strike 1.6. Maybe because it really is a counter strike clone in more modern environment and with better graphics. It's one of my favorite games to this day and the whole series is really satisfying to play. Like, in CS you had a lot of stuff going on, that's true, but the most important thing was that shooting felt like shooting. Here - it's even better. It's not your Cod velvet pif paf or something it's a raw metal with gun powder in it, of course it's heavy. Also - it's really fun to play with friends. I'm probably not the best person to ask, but I've greatly enjoyed how it turned out to be. Even though, it was probably not my favorite installment. Although, 14 vs 14 tactical shooter felt really great in my hands. Can recommend!
System Requirements
Royal Protection Program is an optional feature providing our customers with extra care and protection when purchasing from our store. Become a Royal Client and experience proper royal treatment! 
Priority Support Line - you will be the number one priority in our customer support
Lifetime Purchase Protection - 100% Purchase protection with a lifetime warranty
Your pre-orders come first
Dedicated support 24/7 - no more waiting for resolution
Thanks, I don't need any additional protection