This version of product can be activated in
Why you see this? You found a product version which is not allowed to be activated in your country. Try to find this product for different region.
The product region is restricted to:
Global
List of allowed countries for this product version:
The "N" editions of Windows 10 include the same functionality as other editions of Windows 10 except for media-related technologies. The N editions don't include Windows Media Player, Skype, or certain preinstalled media apps (Music, Video, Voice Recorder).
*Windows Information Protection requires either Mobile Device Management or System Center Configuration Manager to manage settings. These products are sold separately. Active Directory makes management easier but is not required.
** Requires TPM 1.2 or greater for TPM based key protection.
Right for business
Join your Domain. You can connect to your business or school Domain or Azure Active Directory to use network files, servers, printers, and more.
Enhanced encryption. Get additional security with BitLocker to help protect your data with encryption and security management.
Remote log-in. Windows 10 enables you to log in with Remote Desktop to sign in and use your Pro PC while at home or on the road.
Virtual machines. Create and run virtual machines with Hyper-V so you can run more than one operating system at the same time on the same PC.
Your apps in the Store. Windows 10 lets you create your own private app section in the Windows Store for convenient access to company applications
Key Features
It just works - Windows 10 combines the Windows you already know and adds great improvements you'll love. Technologies like InstantGo1 let you boot up and resume quickly. And Windows 10 has more built-in security features than ever to help protect against malicious software.
Multi-doing - Multi-task like a master with the ability to snap four things on the screen at once. Screen getting crowded? Create virtual desktops to get more space and work with just the items you want. Plus, all your notifications and key settings are collected on one easy-to-reach screen.
Microsoft Edge - It's the all-new browser designed to make the web work the way you do. Write or type directly on webpages and share your mark-ups with others. You'll like the reading view that clears away distractions. There's also an improved address bar to help you find things faster.
Continuum - The best screen is always the one you're on, because Windows 10 optimizes your experience for your activity and device. Onscreen features adapt for easy navigation and apps scale smoothly from the smallest to the largest displays.2
Uniquely yours - Your Windows 10 device recognizes you and acknowledges your presence in truly personal ways. With Windows Hello, your device greets you by name and lights up in recognition, waving you through log-in and freeing you from having to remember or type in a password.3
Gaming & Xbox - Play your Xbox One games on your Windows 10 PC, laptop, or tablet. Use the Game DVR feature to record your greatest hero moves and send to your friends instantly, without leaving your game.
Customer Reviews
Write a Review
Ask a Question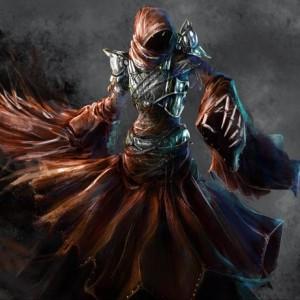 LC
06/15/2022
Leonardo C.

Ireland
Excellent
Cheap, fast, what else can you ask?
11/24/2021
MC M.

Switzerland
Works perfectly
Thanks @ team royalcdkeys
System Requirements
Royal Protection Program is an optional feature providing our customers with extra care and protection when purchasing from our store. Become a Royal Client and experience proper royal treatment! 
Priority Support Line - you will be the number one priority in our customer support
Lifetime Purchase Protection - 100% Purchase protection with a lifetime warranty
Your pre-orders come first
Dedicated support 24/7 - no more waiting for resolution
Thanks, I don't need any additional protection