This version of product can be activated in
Why you see this? You found a product version which is not allowed to be activated in your country. Try to find this product for different region.
The product region is restricted to:
Global
List of allowed countries for this product version:
Note: This license key will not work as an upgrade from Windows 10 Pro to Windows 10 Home.
Here is guide activation and documentation for Windows 10

Windows 10 Home OEM is your guarantee of easy access. Get an Operating System that starts up and resumes fast, has more built-in security to help keep you safe, and is designed to work with the software and hardware you already own. Windows is perfect for gamers, office computers, and everything in between.
Organize everything with great built-in apps like Maps, Photos, Music, Mail & Calendar, and Movies & TV. Windows 10 Home OEM helps you store what you need, find it when you need it, and clean things up to save space. And your files will never be lost thanks to automatic backup from OneDrive.
This version of Windows 10 Home OEM is designed for increased functionality. It offers support for encryption, remote log-in, and virtual machine creation. Windows 10 Home is a perfect option for any and all computing needs. Transfer your favorite XBOX games from console to computer. Your gaming friends and other contacts transfer between platforms as well. It's great for intense gamers and first time users alike.
Features
Master multitasking - snap four things together on your screen or create virtual desktops for additional space. Windows 10 manage your notifications so you can focus on what you want.
Hello, you are the password - Windows Hello is the password-free sign-in that gives you the fastest, most secure way to unlock your Windows devices.
Go beyond browsing - Edge is the browser built for Windows 10. Go beyond browsing—enjoy a web experience that's personal, responsive and all about getting things done online.
Your truly personal digital assistant - By learning over time, Cortana becomes more useful as you go. Count on Cortana to help you find things, complete tasks, set reminders and work across your devices more productively.
The best Windows ever for gaming - Play great new XBOX games on Windows 10 in native 4K resolution. Stay connected to your gaming community with the XBOX app. And play where you want with in-home streaming and XBOX Play Anywhere.
Best apps built for doing - Get your favorites fast in the Windows Store, your one-stop shop on your PC, tablet, phone and XBOX One. Easily find and acquire popular free and paid apps, desktop software, PC and XBOX games, movies, TV shows and the latest music.
Most comprehensive security - As the most secure Windows ever built, Windows 10 Home OEM delivers comprehensive protection – including anti-virus, firewall, Windows Defender and anti-phishing technologies – all delivered built-in at no extra cost to you.
Customer Reviews
Write a Review
Ask a Question
5*
Quick and easy. Delivery in minutes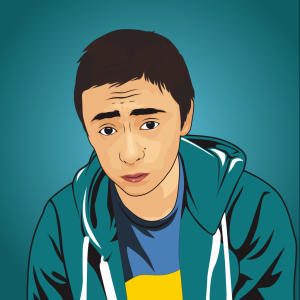 DA
10/21/2021
Daniel A.

Spain
Clave no funciona
Me han enviado una clave de windows que no funciona, he ido a activarla y windows me dice que el producto que escribí no funcionó, espero una respuesta por parte de royal key con el reembolso del dinero o una segunda clave que funcione y cambiaré mi reseña
10/02/2021
Jonathan

Spain
Sin problemas
Al principio no me funcionaba la clave y me respondieron al momento con una clave nueva, activado 100%
06/20/2021
KJ

Czech Republic
Very cheap, functional!
The price looks pretty fraudulent. Finally, the Product key works, as expected! You will not find the key elsewhere for this price.
04/20/2021
lxbfYeaa

1
System Requirements